Meetings to resume in November
When: November 13, 2021, 2:00 p.m.
Topic: To be announced soon.
Format: The meeting will once again be hybrid so that members may participate by attending in-person at the library, or, by Zoom.
---
SEPTEMBER EVENT
POSTPONED DUE TO
HURRICANE IDA
Presentation Details
When: Sept 11, 2021, 2:00 p.m.
Topic: Yoga Sutras of Patanjali
Judith Sugg will be our guest host on Saturday, September 11 for our Theosophical Society in New Orleans Study Center.

Judy will lead a discussion and Q&A following her presentation of the Yoga Sutras of Patanjali. She will co-host the meeting via Zoom from her home in Portland, Oregon. She is a member of the Theosophical Society in Portland.
Judy's study guide on the sutras is located below in PDF and is available for download.
About the Speaker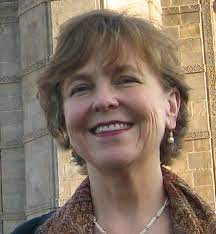 Judith Sugg, Ph.D. is a teacher and writer who is intrigued with the power and clarity of the ancient texts and the light which they bring to our present moment. She has written on mindfulness and conflict resolution, the overlap of psychology and yoga, and has authored a study guide on the Yoga Sutras. Sugg, a licensed counselor, has worked with clients with addictions and has written two books in her field. She has taught yoga and meditation for 28 years.
Study Guide (for download or you can read here):