Tenets of Theosophy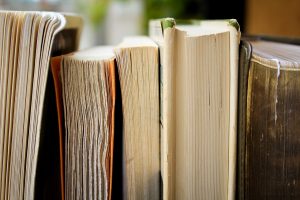 Study is a key component of any gathering of Theosophists.
The term theosophy, derived from the Greek theos ("god") and sophia ("wisdom"), is generally understood to mean "divine wisdom."
Every Theosophical lodge with permanent buildings maintains an extensive lending library of physical books. The Theosophical Society in America's national headquarters houses an archive of Theosophical books and historical treasures in the Henry S. Olcott Memorial Library in Wheaten, IL

An archive of online materials is also available through the Theosophical Society in America:
https://www.theosophical.org/membership/member-resources/self-study-courses
Meditation
Meditation is an important aspect of the spiritual practice. Although the Theosophical approach refrains from promoting any particular system of meditation for all people to follow, a wealth of teachings about meditation can be found in the Theosophical literature.
The Theosophical Society in America. https://www.theosophical.org/resource/teachings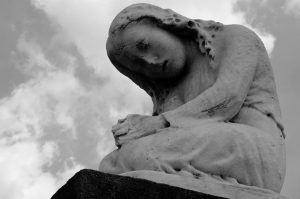 Service
Service to others is an outgrowth of progress on the spiritual path.
"For if the Divine Life could flow into us and be kept within ourselves, it would become stagnant, sluggish, dead. But the life through which the Divine Life pours ceaselessly is not stagnant and does not get weary. The more we give, the fuller shall be our life. Let us not be deluded by the world of separateness, where everything grows less as we give it. The more we give, the more we have; each act of giving makes us a larger reservoir. Once we realize that we are part of a mighty unity, then the real joy of living comes, the true blessedness of a life that knows its own eternity."
"The Meaning and Method of the Spiritual Life", Annie Besant
Local to New Orleans: Theosophist Elizebeth T. Werlein exemplified the ideal of service to others.
Elizebeth Werlein was a civic activist who settled permanently in New Orleans in 1908. Her fearless nature and progressive inclinations led her to become a licensed pilot, the first president of the Louisiana's League of Women Voters, a prime mover in numerous civic improvement projects and charitable causes, and a tireless preservationist of the Vieux Carré. At a time when much of the city believed that the crumbling and immigrant- filled Vieux Carré should be demolished, Werlein was enthralled by the neighborhood's beauty, especially its architecture. In the early 1920s, she founded and served as president of the Quartier Club, an organization designed to encourage the restoration of its neglected historic buildings.
The Tulane School of Architecture, https://architecture.tulane.edu/preservation-project/entity/300